*doors are now closed until fall/winter 2019 - email hello@oliviaseline.com to get on the waitlist + be the first to know when they're open again*
IT'S TIME TO END THE WAR ON OUR BODIES ONCE AND FOR ALL.

Just in time for swimsuit season. This is YOUR SUMMER. This summer you will finally be PRESENT cause you'll actually take the photos, rock the booty out bikini bottoms, and own every ripple/dimple/stretch mark that the Good Lord gave ya! No hiding or ducking out for you, sister. Your time is NOW.
‼️ PLEASE NOTE: this is NOT a diet or fitness program. This is mindset, energy, empowerment, soul, spiritual, s∙xuality, sisterhood, embodiment, reclamation, learning to trust your own soul, LIBERATION work that is foundational for s∙xual liberation & creating the s∙x life you desire. ‼️
One of THEE *biggest* questions/concerns/pushbacks I get from women when I encourage them to reclaim their s∙xuality, to show up fully in the bedroom, to take that s∙xy selfie, to buy the lingerie that makes them feel like a damn queen, etc. is:
"But I hate my body."
"I'm not at my goal weight yet."
"My ass looks like cottage cheese… are you crazy!?"
"I have too many rolls to try that position he wants to try."
"My boobs are saggy post-baby."
"There is no way in hell I feel confident in intimacy in THIS body."
"Once I lose X pounds, then I'll feel s∙xy."
And I'm DONE.
I've thought every single one of these things (besides the post-baby piece but I sure as hell HAVE thought my boobs looked ugly compared to what I saw in the media).
I had been dieting and picking apart my body since I was 12.
And guess what? I got down to a whopping 100 pounds at 17 and STILL thought my pants size was "too big," I still cried myself to sleep comparing my body to other women, I still ripped myself to shreds when I looked in the mirror, and I refused to be intimate. And guess what else? I gained it all back and then some years later. My weight had been a yo-yo my entire life.
Even when we watched movies at home - my immediate thoughts when hot girls come on the screen was that Joe was going to leave me for them.
When I worked out, it was from a place of self-HATE. Killing myself in the gym only to still hate myself at home.
I had sex with a shirt on and/or the lights off for YEARS.
So trust me when I say: I SEE YOU. I HEAR YOU. I FEEL YOU. I've been you.
But, ladies, time is UP. I'm OVER IT. And I know that you are too.
What good is this doing!?! What are we teaching our daughters and the generations to come? How is this affecting the overall quality of our lives? How are these low frequency thoughts blocking us from having what we want in life? How is the stress this is causing KILLING us slowly?
WHAT IF there is more to life than losing weight? What if there IS freedom that has nothing to do with the perfect diet, the perfect lifting to cardio ratio, and the amount of calories you burn?
WHAT IF you could go to the beach and rock the Brazilian bikini bottoms, cellulite and all, and actually ENJOY your vacation?
WHAT IF you could have hot, passionate s-x with the lights ON in the s∙xiest lingerie you thought was only reserved for when you lose 15 lbs?
WHAT IF?
YES I believe in being healthy and intentional with the way we nourish & move our bodies.
But the game CHANGES when this is done from a place of self-love, and it all starts with self-ACCEPTANCE & self-RESPECT.
Exploring our sexuality and having that hot, steamy sex life we read about in the romance novels has to start with the work around our bodies.
And together, for six weeks, we're going to do JUST THAT.
Enter my most transformational program yet: "EMBODY - It's A Vibe." ⚡️⚡️⚡️
In an intimate, private & confidential, safe, non-judgement space - we're going to link arms and fight this war head on. TOGETHER.
And because this is the #1 conversation I have with women when I work with them in sex & sexuality.. I'm making this an INSANELY accessible price point for most women craving this work.
The last time I ran this, the transformations that women experienced blew my damn MIND. I'll be sharing their testimonials throughout the next week and a half before we start, and can't wait for you to write YOUR own story around healing your body image, ROCKING that swimsuit this summer with a whole new level of confidence, and feeling EXCITED to embody the erotic badass sex goddess that you are both inside + outside the bedroom. 💃🏻👅🔥
I want this for you SO FUCKING BAD. Because I feel you. I AM you. The liberation I've experienced & CONTINUE to experience has changed my life. And I want that for you too, IF that's what you want.
Your journey to freedom, peace, discovering your sexiness, body love, acceptance, and confidence begins on JUNE 13th.
Here is just a HANDFUL of the topics we'll dive into in our 6 weeks together:
Healing our negative body image and the shame we feel around being a woman

The mindset work that has to come before weight loss and changing our bodies for it to be sustainable

Redefining our purpose, our vision, & the quality of our lives (AKA what we ACTUALLY want when we're not so obsessed with our bodies)

Letting go of weight and stagnancy energetically going into spring

Discovering the root of jealousy, comparison, & "the grass is always greener" mentality

Self-care, self-love, self-pleasure, and harnessing our feminine & sexual energy

Tapping into our WOMB intuition and what it means to trust ourselves

Reclaiming our power, sovereignty, sensuality, & sexuality

Finding confidence in intimacy

Balancing our masculine/feminine energies within
And you had better believe I have a whole other level of magic I'll be bringing.. this is JUST a taste.

This is an opportunity to begin YOUR transformation with a small group of women who feel the same way you do... there will be tears, laughter, ah-ha moments, breakthroughs, celebration, ripping ourselves open, massive healing, dancing, and rebirth.
Sound like something your soul is calling you to explore?
Then scroll to the bottom to claim your spot inside!
Spaces ARE limited so that I can keep this intimate and give everyone 1:1 attention.
Your journey to reawakening your inner sex goddess & reclaiming your power awaits.
Will you answer the calling & join us? ✨
Program Details:
2 trainings/group coaching calls per week so we don't only LEARN the information & codes, but we initiate TRANSFORMATION, integration, and embodiment in our 6 weeks together beginning JUNE 13TH (Thursday nights and Saturday mornings)

Please note: If you can't make it live, you'll receive both an audio AND video recording to watch on your own time with an opportunity for coaching inside the secret Facebook group

Hot seat 1:1 coaching and Q+A on the group calls for those craving an even deeper dive

Constant support inside the secret Facebook group.. this is your space to ask questions, express concerns or struggles, and celebrate your wins KNOWING you are met with love, respect, and support ALWAYS

There will be "homePLAY" assigned with each training so that you get into your body and have a chance to EMBODY the work (which is a KEY piece in lasting transformation)

You'll leave equipped with the energetic & tangible tools to access LIFELONG freedom, peace, sexiness, love, acceptance, and confidence within yourself
The trainings will expire & group will close on AUGUST 5th, so you have a little over two weeks to catch up on any recordings you may have missed. One of the beautiful parts of this program is that it's only available for a limited time meaning we'll go ALL IN together for the full six weeks, meaning forward momentum & RESULTS.
If your soul is calling you to say YES to healing your body image once and for all, reawakening your inner sex goddess, & embodying the confident YOU you've always been destined to be, I'll see you inside. 👑
If you have ANY questions at all, or want to know if this program is your next best step… message me and let's chat about it!

Looking forward to talking more with you soon!

xoxo,
Olivia
EMBODY TESTIMONIALS (shared with their permission):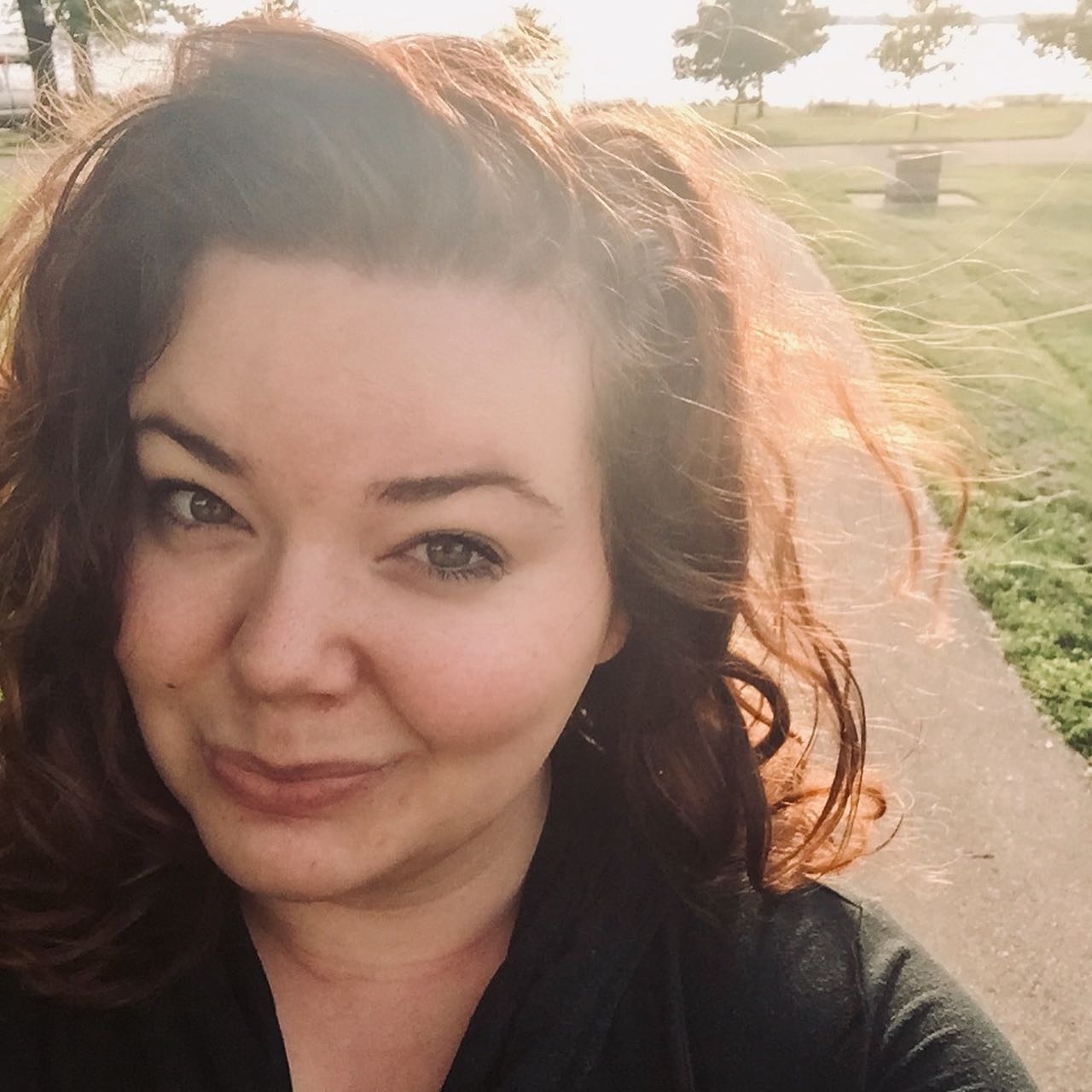 If you put the work in, Embody will change you. This program will light you up, cause you to question the way you been showing up in your life, and give you the desire for more.
Because you deserve more.
I was skeptical starting Embody. I knew something was missing in my life, but I didn't know what. I chose to join the program and do something for myself.
Olivia has this energy about her that I just knew I needed to be a part of. Now that 6 weeks have passed, I feel like a new person. I learned a key question to ask myself whenever I'm presented with an experience that doesn't serve me. The language I use is different, I'm considering that I could be spiritual, and I'm starting to be in tune with my body.

I'm so grateful that the road to embracing my femininity began with Embody and I'm in awe of the wonderful vulnerability the women showed.

So with all that said, Embody is the program for you if you are ready to grow, to be seen, to be held, and to become the woman you've always desired to be.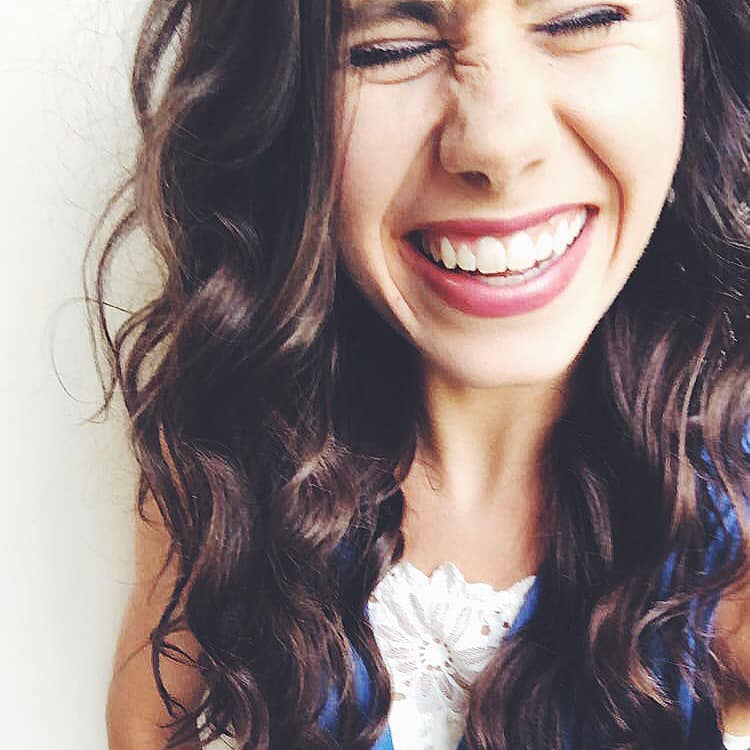 Embody was beyond incredible. This program was more than I could have ever imagined. I suffered with an eating disorder for about 4 years. While still in recovery mode I honestly think this experience was better than any therapy session I was in (while I still think therapy and counseling are necessary for healing in their own way). Embody allows me to reflect on where I am now, why I view myself they way I do, and tangible actions I can take to help myself shift towards a healthier more positive view of myself.

At the beginning of Embody I was confident yet still shy and even ashamed of my body at times. I never experienced self pleasure. I never journaled. And I struggled hard core to express my feelings and needs with my boyfriend.

After Embody, I gaze at myself naked in the mirror DAILY and find what I love and work on false beliefs I told myself and believed to be true for so long. I have now confidently explored my body and experienced self pleasure. I don't journal daily but I journal on my own terms and when my soul needs. I have been able to step up in my relationship and express my needs and wants in way that is good for my relationship so we can grow together.

Embody teaches you and walks the path with you to discover your sovereignty, confidence, and sexuality as a woman so afterwards you can truly Embody the goddess. queen, sexy, unapologetic woman we were all created to be.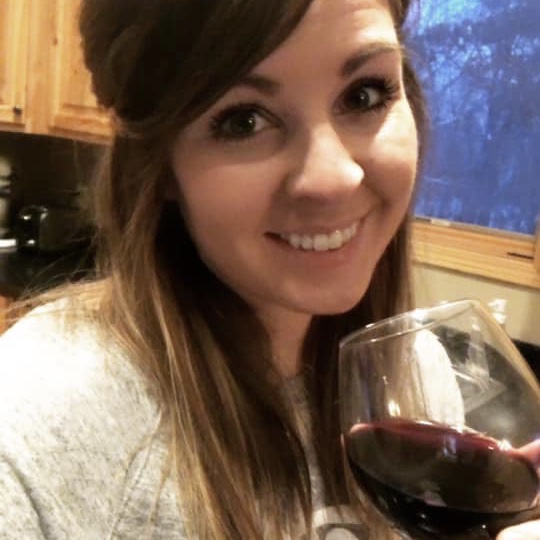 I went into Embody thinking I would learn some strategies to help me feel better about my body and myself. Holy shit, was I totally wrong!!

I did learn some amazing tools to work on improving how I saw myself but I took away so much more. I gained new virtual friends that understand my struggles and hold space for me to heal and work through them. I recognized areas for healing in my life that I didn't realize where there, and have been holding me back from leveling up in my life, business and relationship.

I now meditate and journal, I feel more confident in myself and I'm getting closer every day to wholly and completely loving my body where I'm at. It feels so dang good to release the stress I've felt around needing to be perfect with my workouts and nutrition all the time.

I'm finally feeling at ease with listening to my body in all aspects: food, activity, rest and sex. I didn't realize all this was possible in just 6 weeks. I cannot wait to see what more time spent with these practices does for me!!! Thank you, Olivia!!
I can honestly say that I didn't even recognize how horrible I was to myself until I started diving in to Embody with Olivia.

My whole life I listened to my mother pick herself apart. She was constantly speaking negatively about her appearance, constantly dieting & always in pursuit of being someone other than her already perfect self.

When I became a mom I swore I would never shame myself aloud for my children to hear. Though I never spoke it - the thoughts were always playing in my head. I kept telling myself I was exercising to love myself, but the truth it I was terrified of gaining weight. I felt trapped in my body and was obsessed with my physical appearance.

Throughout Embody I felt like I became awakened to the beliefs that were keeping me from experiencing pleasure and rising up to be the empowered women that I strive to be.

Today; as I am pregnant with my third child I am able to look in the mirror and not tear myself apart as I grow larger. Something I struggled with deeply in my first two pregnancies. I look at myself with love and feel fiercely feminine.

Thank you Olivia for creating the most sacred and loving space for women to find peace with who we are. I am forever grateful.
ANONYMOUS TESTIMONIAL:
My experience in Embody was absolutely AMAZING!! Olivia is a freaking POWERHOUSE!! Olivia's high, spiritual vibes inspire and light a fire in your soul as she shares her powerful & valuable lessons to deepen your relationship with yourself.

The energy of the group is reason enough to join Embody because it will inspire you to take the steps & action that your soul has been yearning for you to take. I will be honest, I joined Embody with one expectation – accept & love myself for where I am right now.

However, I received something so much greater than that. Through the connection and vulnerability that Olivia creates in the group, on our calls & in her lessons, Embody gave me the courage to finally take inspired action and begin properly healing my binge/emotional eating. I've never felt I had the strength or faith that I could overcome this crippling eating disorder…until now.

To come away with such power and knowing that I CAN overcome my emotional eating was a HUGE step for me that I do not believe I would have taken if it wasn't for Embody. There are no words to describe how grateful I am for the strength I feel and the lessons I learned through Embody that I will take with me throughout my life.

Thank you, Olivia & Embody, for giving me the courage I needed to unlock my potential & begin my healing from within!
**disclaimer: I am NOT a medical professional. EMBODY is not a program that is meant to treat or cure any type of eating disorders. While there ARE many women who take the program who HAVE struggled in the past or are currently struggling with disordered eating of some kind - they have also gone through therapy and/or worked with a doctor at the same time or prior to the EMBODY experience.

Everyone's personal experience is unique and what you walk away with will be what your soul needs/craves/desires and is ready for. If you have any q's about whether or not this program is right for you - feel free to reach out and I would absolutely love to talk more about it there!**